FROM NASHVILLE TO TIMES SQUARE: SHIPPING PRICELESS COUNTRY MEMORABILIA WITH DETAIL & CARE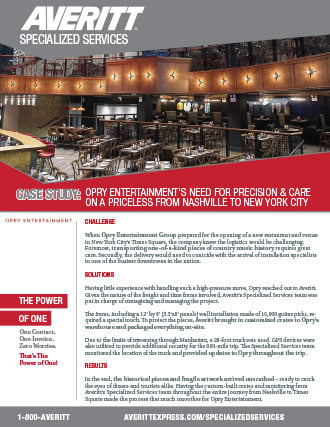 When Opry Entertainment Group prepared for the opening of a new restaurant and venue in New York City's Times Square, the company knew the logistics would be challenging. Foremost, transporting one-of-a-kind pieces of country music history requires great care. Secondly, the delivery would need to coincide with the arrival of installation specialists in one of the busiest downtowns in the nation.
Download the case study to find out how they pulled this priceless move off!